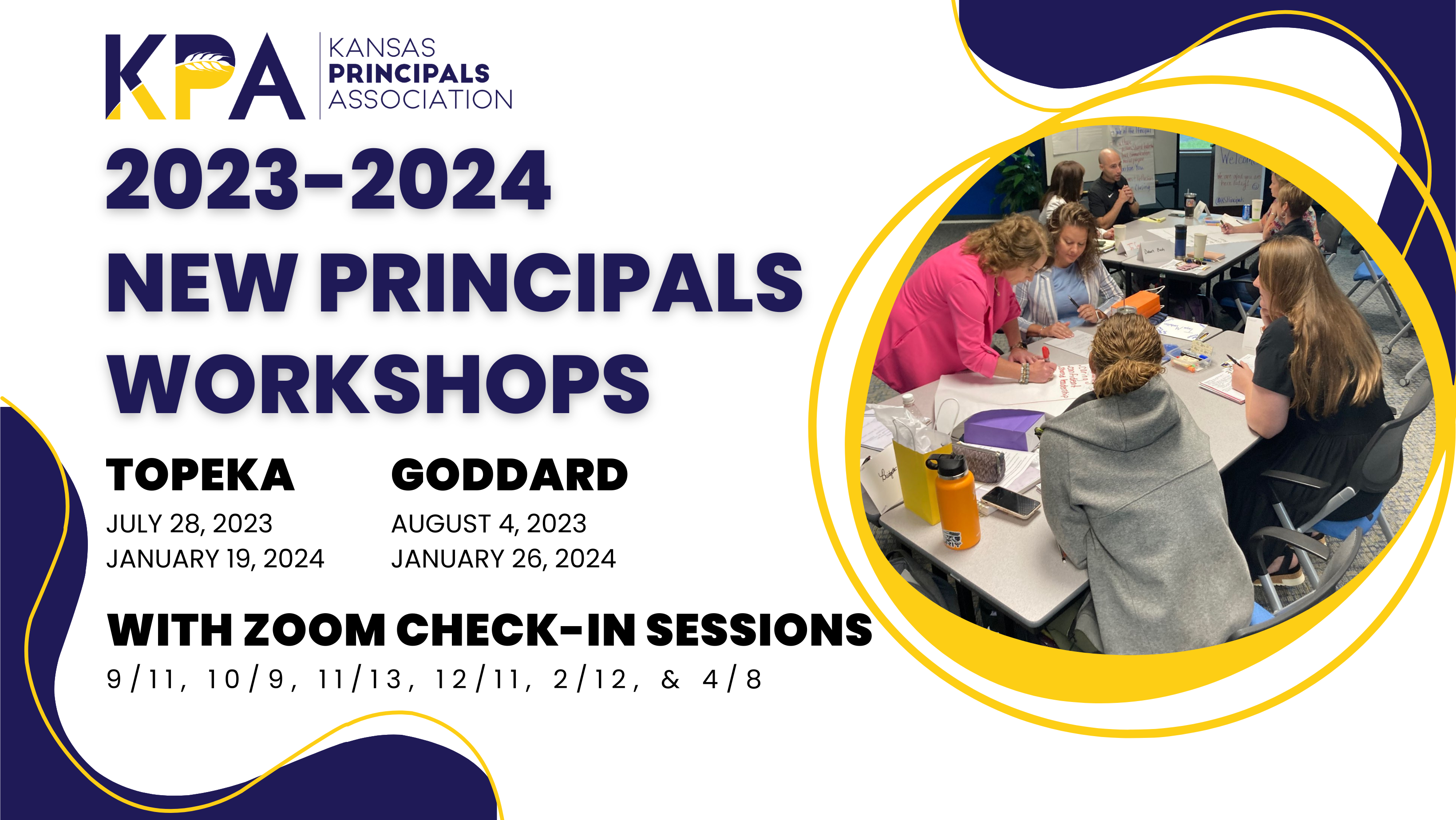 KPA is Supporting New Principals!
The Kansas Principals Association (KPA) is committed to supporting our new colleagues. The association recognizes the importance of supporting beginning principals as they start their year and throughout their first year and beyond. Therefore, KPA has expanded the New Principal programming for 2023-2024 school year by including a first-year association membership, as well as monthly Zoom Check-In Meetings. Recruiting, developing, and retaining our educational leaders has never been more important!
New Principal Package for 2023-2024
Registration Fee Includes:
Beginning Principal Workshop (2 In-Person meetings & 6 Zoom Check-In Sessions)

KPA 1st Year Membership included in the Workshop Registration

By Attending the Beginning Principals Workshop, you become a member of Your Professional Organization!
​Workshop Cost​
Content
New leaders are brought together from across the state to build their professional network. They participate in a variety of learning opportunities related to instructional leadership, roles of a leader, wellness, technology, time management, and an opportunity to ask questions of experienced leaders.
Who Should Attend…
First Year Principals or Assistant Principals

Principals New to Kansas